Exchanges with GAMBICA
Exchanges with GAMBICA
The Product Safety / EMC Committee is in regular contact with GAMBICA, a UK industry association, for the purpose of mutually sharing the latest information on laws and regulations with Europe where the CE marking, which is a forerunner of product safety regulations, is operated.
Two concrete examples of this exchange are introduced below.
On October 17, 2017, the GAMBICA Technical Director Mr. Andy Evans visited JEMIMA. The visit happened on the occasion of Mr. Evans' attending the IEC TC66 WG1 meeting at Ueda in Nagano Prefecture. Topics that were discussed included the situation after the NLF (New Legislative Framework) for the CE mark had come into force, and concerns about the EN regulation of IEC 61010. JEMIMA provided information about the latest legal regulations in Japan.
The main topics were as follows.
・Mr. Evans' response to previously submitted questions from the Product Safety / EMC Committee
・The state of measures in Europe in response to the NLF coming into force
・Latest developments in Japan with regard to the Electrical Appliances and Materials Safety Act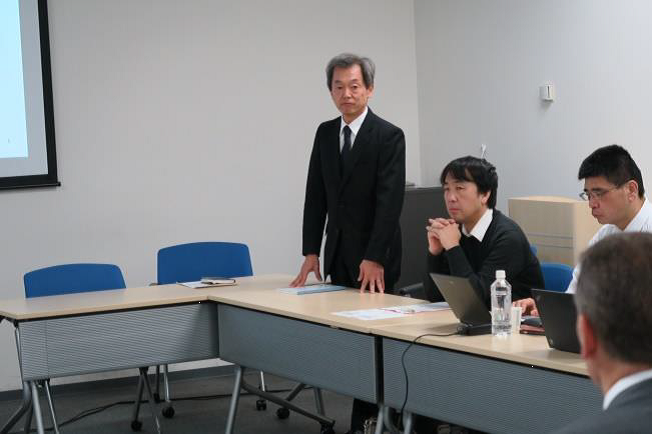 Mr. Yoshihara, Executive Director of JEMIMA delivers the opening remarks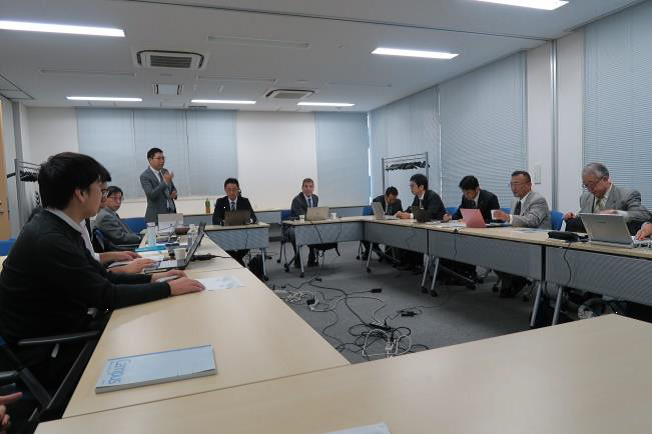 A view of the meeting venue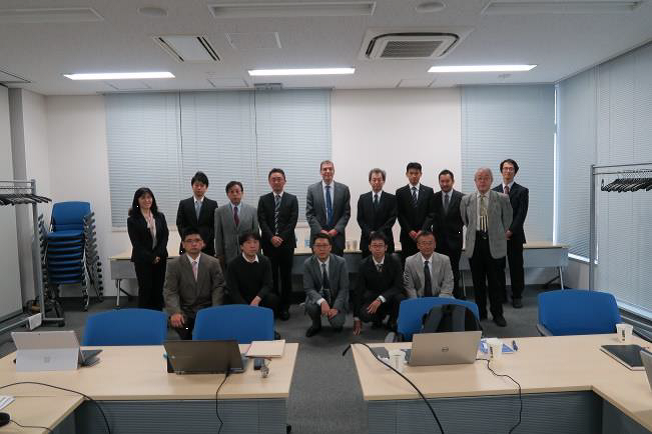 Group photo of attending committee members with Mr. Andy Evans (center, second row)
On July 6, 2018, on the occasion of attending the SC65/WG4 in Gosport, the chair of the Product Safety / EMC Committee paid a visit to GAMBICA in the UK. During the visit which lasted about two hours, the following topics were discussed.
・Latest information about CE mark and REACH regulations
・Repercussions of Brexit
・Problem points of the KC mark
Such mutual visits are to be held regularly also in future to continue our good relationship with GAMBICA.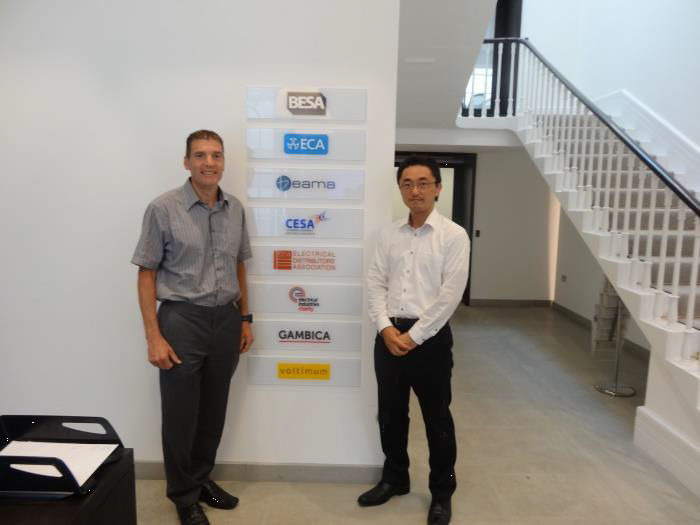 Mr. Andy Evans and Committee Chair Mr. Kentaro Ohya at the entrance of GAMBICA