Greetings from Chairman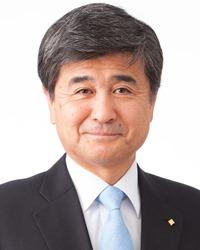 For the past 70 plus years, dating back to its establishment in 1948, the Japan Electric Measuring Instruments Manufacturers' Association (JEMIMA) has been contributing to the development of society and industry as an organization that is concerned with the supply by its members of "mother tools," namely, electric measuring instruments that are indispensable for R&D, design, and manufacturing in a wide range of industry sectors.
Society is currently undergoing massive change due to rapid progress in digital technologies. For the realization of Japan's Society 5.0 vision for a super smart society and the country's Connected Industries initiative, all industries are being called upon to create new value and resolve a variety of societal challenges. With the Connected Industries initiative, the vast amounts of data obtained through networks connecting all the instruments at manufacturing facilities and other types of sites are positioned as a source of new value, and electric measuring instruments are essential assets that help to increase productivity by collecting and thereby facilitating the utilization of such data. Given the growing importance of these mother tools in measurement and control, JEMIMA plays an increasingly important role.
With the aim of accelerating change and leading the way forward to a new era, JEMIMA's basic policy is to enhance the value of the association. In keeping with its philosophy, JEMIMA reaffirms that it will make every effort to enhance its value, and thereby meet the expectations of its member companies, their customers, and society.
Through various measures, we will continue seeking to better serve our members. Toward that end, we would greatly appreciate the further guidance and support of our member companies, relevant ministries and agencies, and related organizations.
Japan Electric Measuring Instruments Manufacturers' Association (JEMIMA)
Chairman Takashi Nishijima